2018 Chrysler Pacifica Hybrid near Chicagoland IL
2018 Chrysler Pacifica Hybrid near Chicagoland IL
Vehicle Overview
The 2018 Pacifica Hybrid is the perfect vehicle for someone who is daring enough to try something new. If you are tired of using the same old technology, and you want to see what it's like to have something different, then this vehicle is for you. There are many benefits to owning a hybrid vehicle. One is that you can get at least two times the fuel economy that you would get with a non-hybrid vehicle. Take a little trip into the details of the vehicle and then run with your decision to Antioch Chrysler near Chicago Illinois. They're waiting to see you.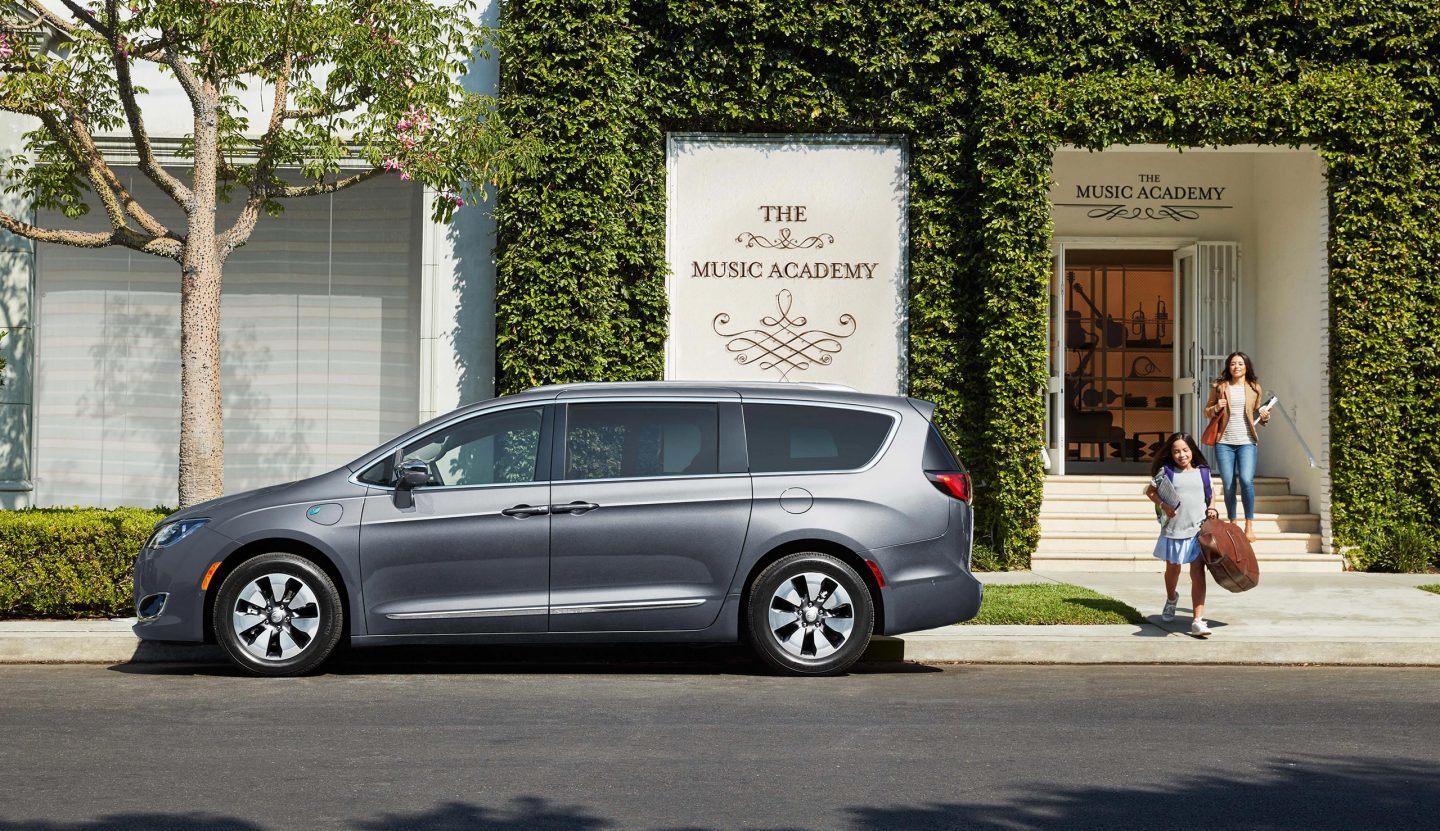 Exterior – 2018 Chrysler Pacifica Hybrid
The body of this Pacifica Hybrid vehicle is proud and prominent. Its appeal is that of a refined luxury van. The emblem stands boldly above the elegant "facial" setup of the vehicle. The prominent 20-inch wheels glisten with glory, and you get a feeling of being someone special. It's almost like you're part of a royal family. An assortment of attractive colors is available for you, as well. Some of the colors from which you have a choice of getting are colors such as Red Velvet Pearl, Molten Silver, Brilliant Black Crystal Pearl, Jazz Blue Pearl and so on. You will have plenty options from which you may choose. The staff at Antioch Chrysler near Chicago Illinois will take you on a full-blown tour so that you can get behind the wheel, and other people can marvel at you.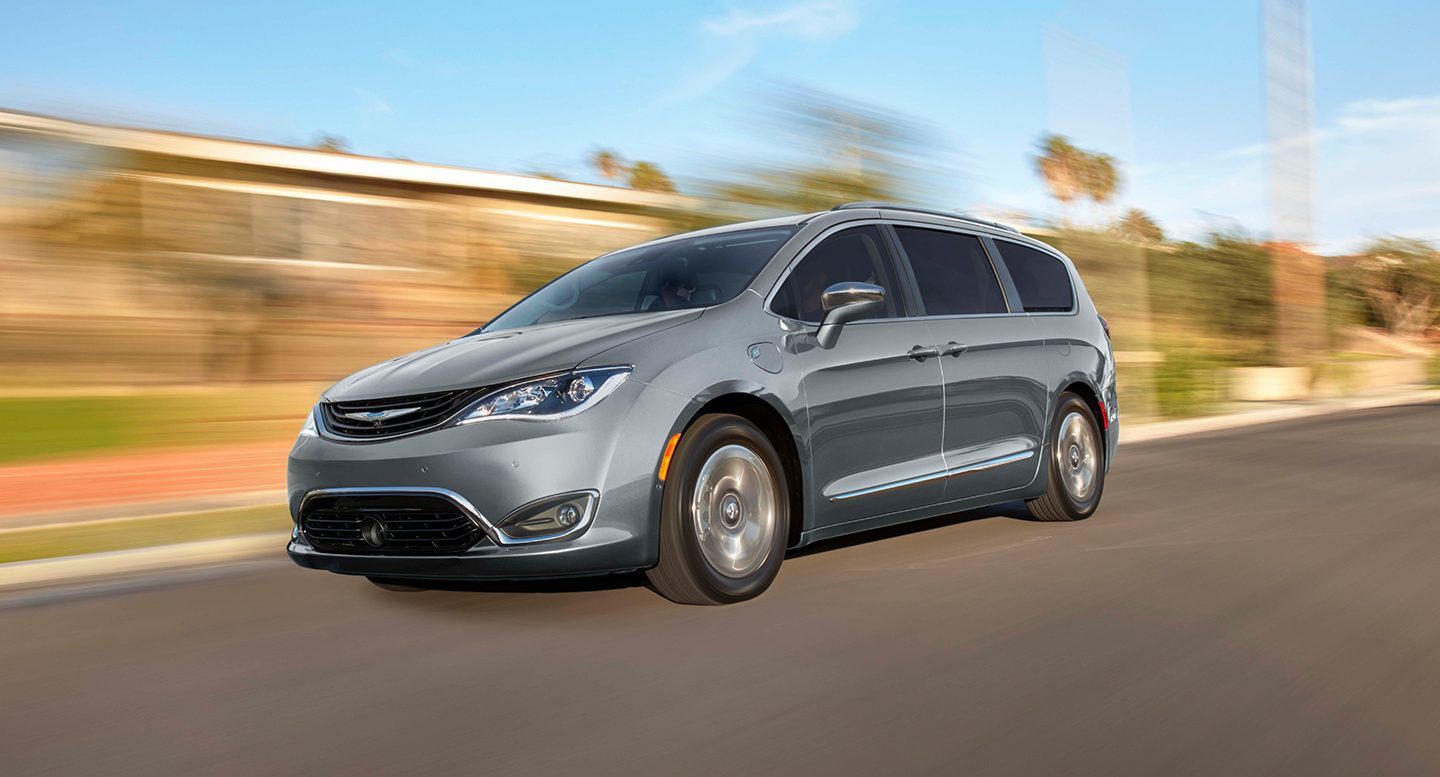 Interior – 2018 Chrysler Pacifica Hybrid near Chicagoland
The interior of your vehicle is supposed to make you feel like you're a king or queen, and that's exactly what this 2018 Chrysler vehicle's interior does. From the moment you get into it to the moment you get out, you will experience nothing but utter bliss and joy. You'll have comfort in your back and bottom and features and amenities everywhere else around you. Some of the features that you'll experience from the interior are features like leather seating, Stow N' Go Seating and a smorgasbord of cubbies and storage spaces. Those features are great to hear about, but you won't get the full joy of them until you make an appointment to see someone at Antioch Chrysler near Chicago Illinois. Then you'll be able to get inside and experience every part of this option.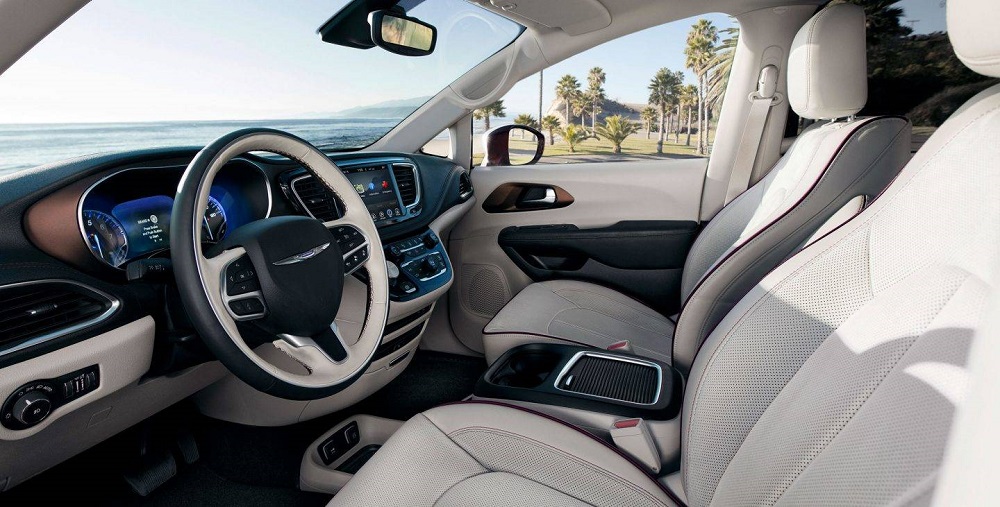 Mechanical – Chrysler Pacifica Hybrid specs near Chicagoland Illinois
The technology that this model has for you is stunning. It has a slew of features that are designed to keep you and your passengers submerged in exciting activities. First, you have the two 10.1-inch Blu-Ray units on the back of the front seats so your passengers can watch movies and entertain themselves. Those units have remote controls and accessories attached to them. Then you have the premium sound system just in case you're transporting someone who likes to have a nice groove going. You'll also have access to an 8.4-inch touchscreen that will help you to navigate and access some important applications. Many more features are available, but the list is too long to discuss. This unit is fully loaded for an adventure of a lifetime.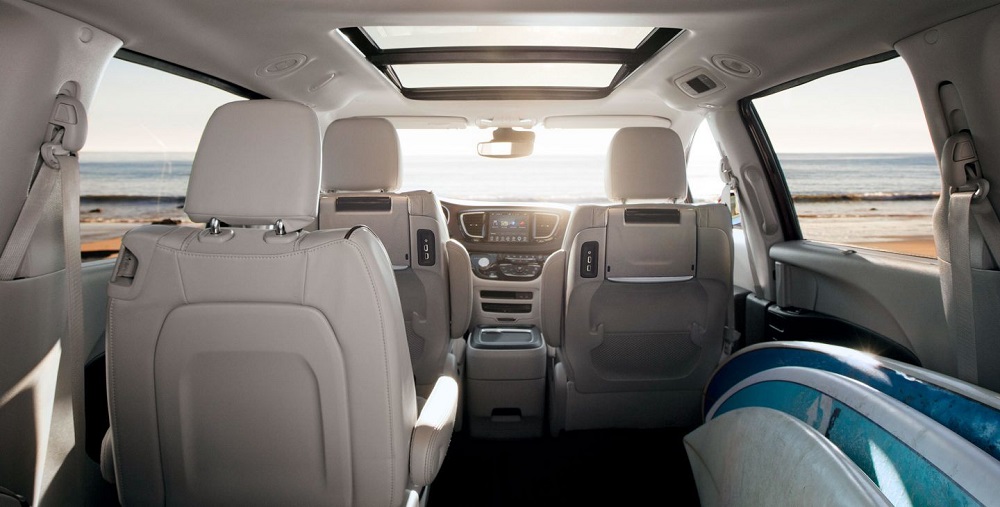 Powertrain – Chrysler Pacifica Hybrid specs near Chicagoland IL
The powertrain and performance are two of the most important aspects of buying this item. With the hybrid, you get to experience the best of both worlds. Aside from getting increased trip mileage and trying some technology, you get to be friendly to the earth in this eco-friendly option. The best thing about it is that you won't lose power no matter what version you choose. You'll get a true 287-horsepower kick from it. The dealership serving Antioch Fox Lake Crystal Lake Chicago Illinois can attest to that.
Safety – 2018 Chrysler Pacifica Hybrid dealer
Safety features are always a priority no matter which Chrysler vehicle you're thinking about taking home with you. The lineup of reliable safety features include features like the Surround View Camera and the suite of parking assistance features. The Surround View Camera goes 360 degrees to make sure that you and your passengers are safe and sound. The system actually consists of four monitors that go around the car for you and can see all activity that's going on around you. The parking assistance features can help you into those tough spots that many drivers have a problem with but not a lot like to admit. They can help you parallel park as well as reverse and do perpendicular maneuvers. They are extremely cool features that will surely be of good use to you. Visit the dealer serving Antioch Fox Lake Crystal Lake Chicago Illinois and find out what it's all about.
Go on a Date with a Used Pacifica Hybrid
If you're ready to take your quality of life to the next level, then it's time for you to contact the dealership serving Antioch Fox Lake Crystal Lake Chicago Illinois and schedule a private meeting where you and the salesperson can take this vehicle for a little spin. You'll get a true feel for how it runs and if it suits your needs as far as comfort. If everything suits you, you can then move on to talking a specialist about getting you the best deal possible to make it your vehicle. It's that simple. You just need to take the initiative and make contact.
**This keyword was misspelled, so I put it down here to pass the article: Chyrsler Chyrsler Chyrsler**