2018 Jeep Grand Cherokee vs 2018 Ford Explorer l Chicago Illinois for Sale in Antioch IL l Chicago area
2018 Jeep Grand Cherokee vs 2018 Ford Explorer near Chicago Illinois


View Inventory
2018 Jeep Grand Cherokee vs 2018 Ford Explorer
If you've been considering a 2018 Ford Explorer, then you owe it to yourself to also consider the 2018 Jeep Grand Cherokee before making any decisions. Both are intriguing vehicles, but we believe that a compare vs. may reveal aspects about the Grand Cherokee that some SUV fans may not realize. The Grand Cherokee is available at Antioch Jeep and other dealerships serving Antioch Gurnee Chicago Illinois. The Explorer is also available at many dealerships in the Chicago area, so without further ado, lets examine two vehicles that help to set the standard for their respective SUV classes.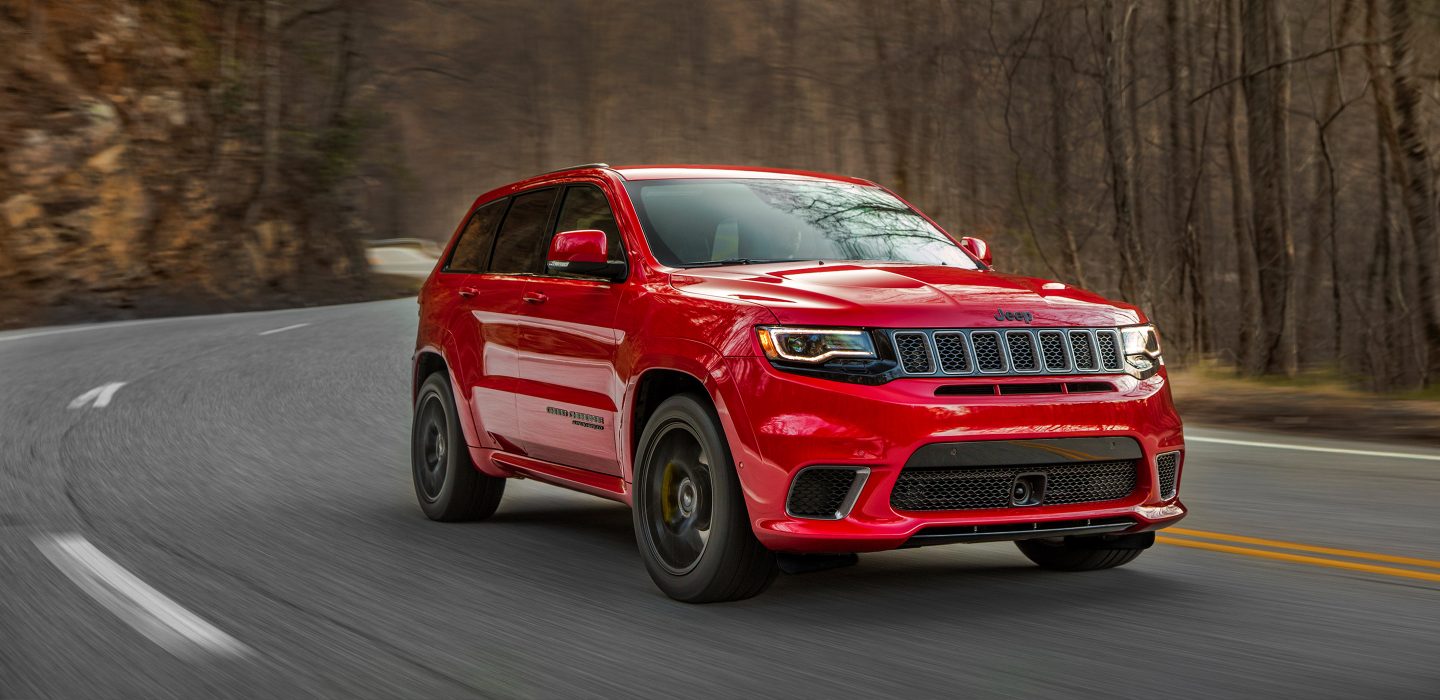 Under the Hood
The 2018 Jeep Grand Cherokee comes with a 3.6L V-6 engine standard that generates 295 horsepower and 260 pound-feet of torque. The Explorer, on the other hand, has a 3.5L V-6 that comes in a notch below at 290 horsepower and 255 pound-feet of torque. In both cases, the manufacturer recommends just regular gas for its engine. Ford does offer a smaller 2.3L I-4 that still manages 280 horsepower, but this engine requires premium gas, which may increase total cost of ownership. Ford pairs its engines with a 6-speed automatic transmission with overdrive and auto-manual. The Jeep option also offers overdrive and auto-manual but is an 8-speed automatic, and numerous automotive critics have opined that the smoothness and responsiveness of this transmission may be unmatched among current SUVs. Towing capacity of at least 6,200 pounds is another area where the Grand Cherokee shrines, and it's an important consideration if you may tow a boat or a travel trailer.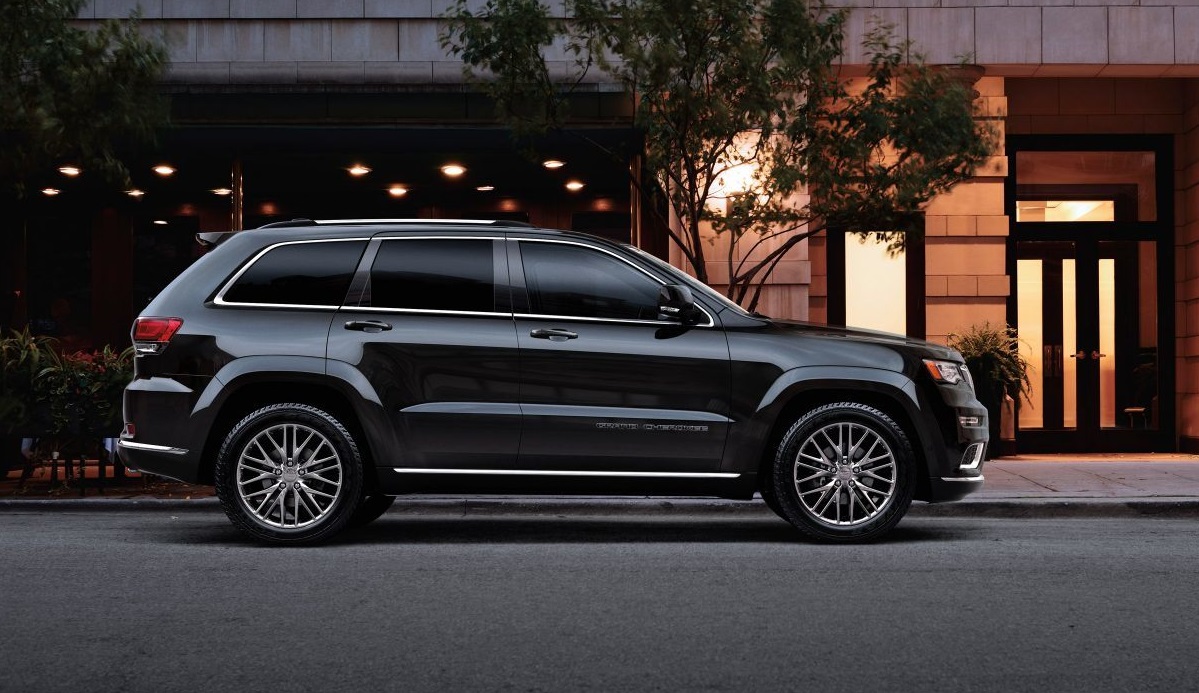 Challenges of the Road
The 2018 Ford Explorer comes stock as a front-wheel-drive vehicle, and you have the option of all-wheel-drive trims as well. The Grand Cherokee, on the other hand, is rear-wheel-drive or more specifically, it uses a 4×2 configuration. What this means for the Grand Cherokee is that it really shines in off-road environments or even when there's snow on the roads or the tarmac is wet. You also have the option of upgrading to the Jeep Grand Cherokee's more traditional 4×4 setup, but we believe that the average SUV driver in the Chicago area is going to get by just fine with the 4×2 and thus a lot of bang for the buck out of that standard trim. It's also worth noting that ride comfort during regular conditions—such as your daily commute—is exceptional and stands up well in a compare vs. with the Explorer.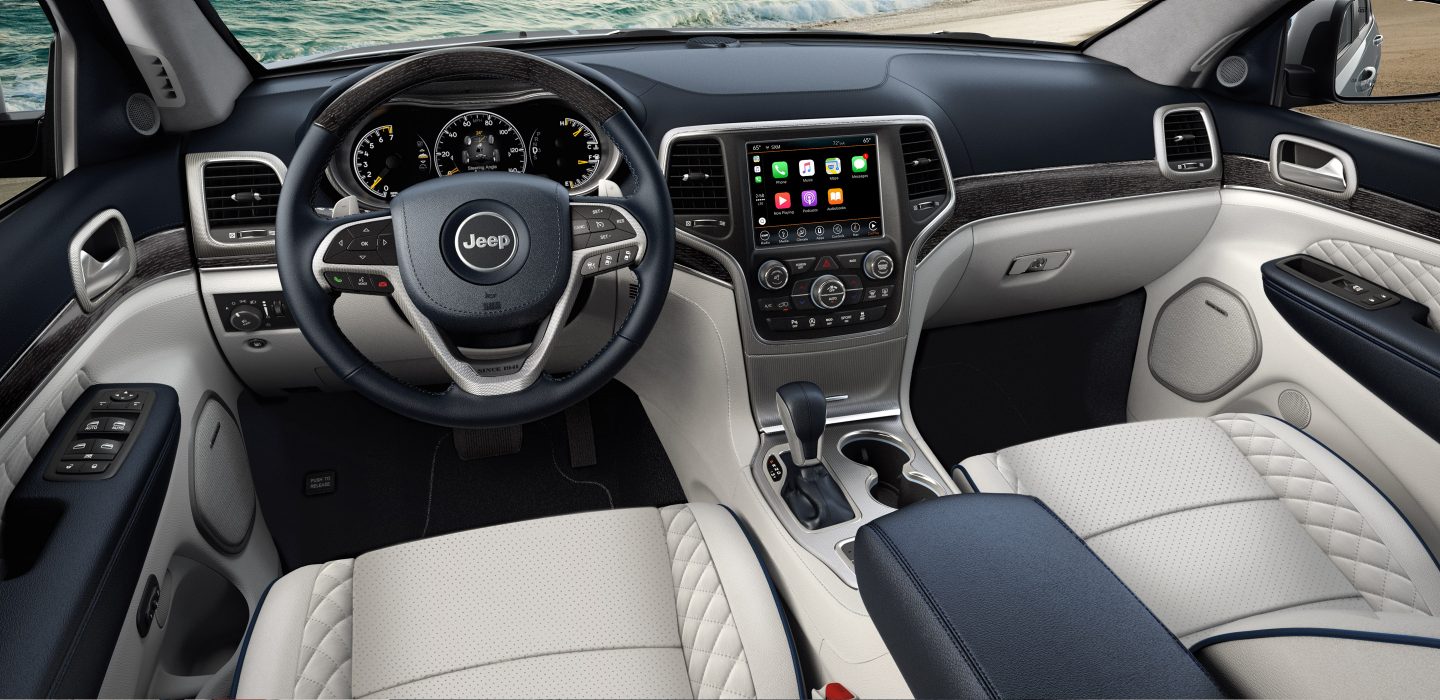 Trim Levels and Features
At Antioch Jeep, you'll have a selection of different trims to choose from: the Trackhawk, SRT, Summit, Overland, Trailhawk, Limited and Laredo. We think that what Jeep did really well here is design trims that are distinct, have useful differences and really let Jeep fans choose the Grand Cherokee that's best-suited to them as individuals. It's worth noting that the Trailhawk is a 4WD-only model and that both the Trackhawk and SRT come with specialized AWD systems. Ford took a narrower approach with their base, XLT, Limited, Sport and Platinum trims. You'll encounter leather upholstery upgrades and a host of technology upgrades that come at the luxury Platinum level, but we prefer the Jeep approach of a distinct model that can then be customized further to suit your needs.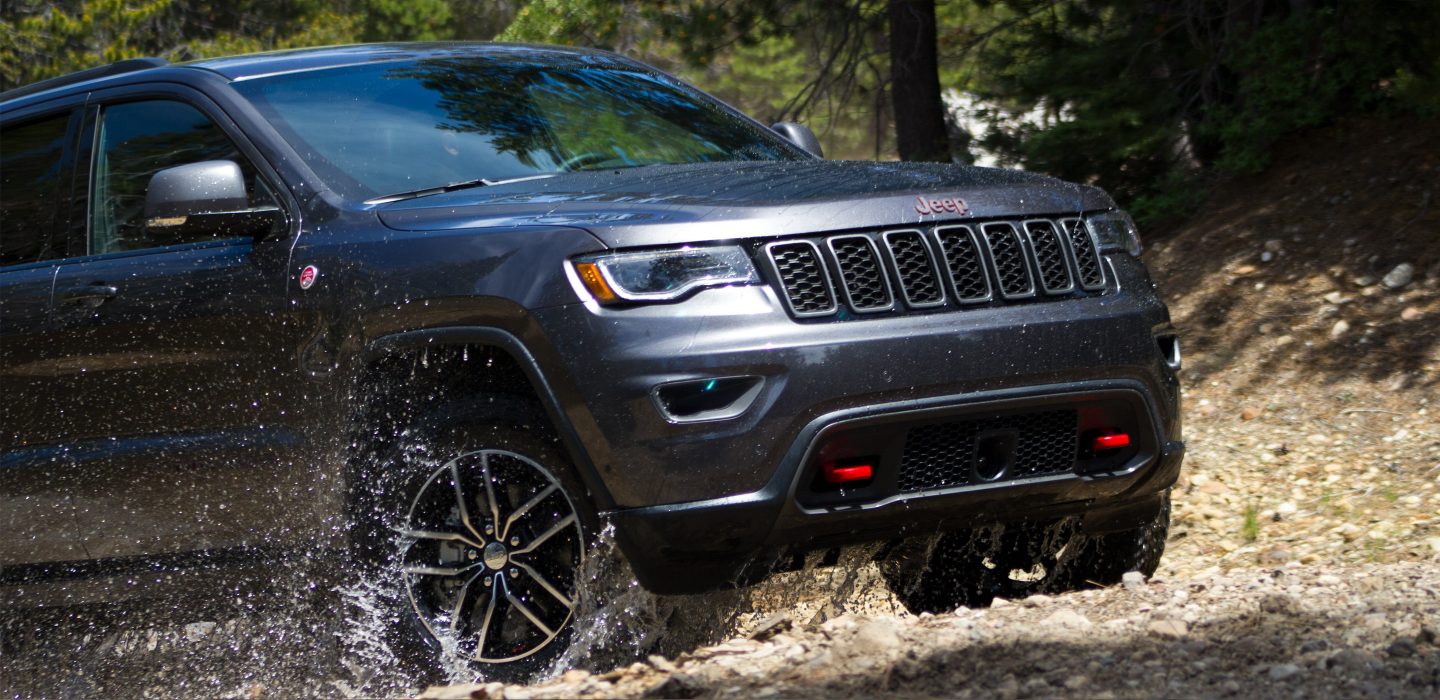 Interior Style, Comfort and Function
Edmunds referred to the Grand Cherokee cabin as a "nice place to be." We couldn't agree further. If you get the chance, visit a Jeep dealer serving Antioch Gurnee Chicago Illinois and see it for yourself. All of the materials used are at the top of the class, and you don't need to upgrade to a premium trim in order to have those niceties. Ford, on the other hand, separates them into a luxury trim level. The Uconnect infotainment system is feature-rich and well-organized. Step-in height is a bit higher than average, which many will prefer, but if you're someone who doesn't, you can set the air suspension to be lowered when parked so that the vehicle is easier to get in to and out of. The Grand Cherokee has excellent headroom and room for the knees and elbows for driver and passengers alike. There's less headroom in the Explorer, which may be a consideration if you tend to have adults in the rear seating.
Final Thoughts
While the 2018 Ford Explorer and the 2018 Jeep Grand Cherokee are both exciting vehicles this model year—and most model years—a compare vs. reveals that there's something special about this Grand Cherokee. At Antioch Jeep, we're a dealership serving Antioch Gurnee Chicago Illinois, and we invite everyone from the Chicago area to call or visit us to explore the Grand Cherokee in greater detail. We'd love for you to test-drive one, and even if you just call or contact us online, we can give you the latest details about the vehicle as well as prices, specials, financing opportunities and much more!
Contact Us