Antioch IL RAM 1500 Service Repair for Sale in Antioch IL l Chicago area
Antioch IL RAM 1500 Service Repair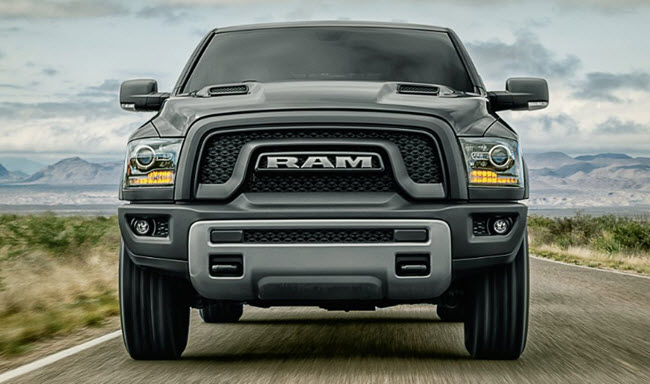 Antioch IL RAM 1500 Service and Repair
Every car needs service and repair to keep it running in optimal condition. If you want to keep your vehicle running in excellent condition, it's important to bring it into our dealership for regular maintenance. We realize that getting your vehicle repaired can take valuable time out of your day, but failing to get regular repairs can result in the need for major repairs. Avoid this by following a regular car repair schedule to get your vehicle running in the best possible condition. We pride ourselves on having one of the best Antioch IL RAM 1500 Service Repair Centers around. When you visit our RAM 1500 Service Repair Center, you'll get an honest assessment of your vehicle. Our RAM 1500 Service Center is interested only in providing you with exceptional service and support. Come down and see our Antioch RAM dealership for your next vehicle repair.
Manufacturer Recommended Maintenance
It's important to follow the maintenance schedule that is provided by your manufacturer. When you do so, you'll be able to avoid many of the most common problems that plague vehicle owners. Not all cars require the same maintenance schedule. There are some vehicles that are designed to go 10,000 miles between oil changes. It all depends on your vehicle and the way you use your truck. When you come into our dealership, you can find out the proper schedule for your vehicle and ensure that your car enjoys a long life. When you need to get your manufacturer recommended maintenance in Antioch IL, you can trust our local RAM Repair Center to get the job done right. We take pride in providing our customers with the best Antioch IL RAM 1500 Service Repair Center to help you get your repair completed fast and efficiently.
Basic Maintenance Procedures
RAM trucks are built tough, and they will last you a long time if you get your regularly scheduled basic maintenance. The most common basic maintenance procedures include oil changes, transmission flushes and the replacement of filters. In some cases, you may also benefit from an engine flush or other advanced procedure. By following the recommended diagnostics for your vehicle, you'll be able to get an outstanding life from your vehicle with few hiccups. Our RAM 1500 Service Repair Center is designed to help you get advanced diagnostics and quick basic maintenance procedures. We work hard to provide you with some of the best RAM 1500 Service Center options in the area. At Antioch RAM, we want to help you get back on the road in record time.

Mechanical Inspections
Going beyond basic maintenance, you can also schedule regular mechanical inspections. These inspections are intended to help you prevent major repairs without some notice. Unexpected repairs can put your vehicle in the shop for an extended period of time. So, it's important that you get your regular mechanical inspections to make certain your vehicle is running in optimal condition. We can check your hoses, belts, tires and engine components to make sure everything is running properly. Often, you can't see all of the problems with your vehicle with a simple visual inspection. It is for that reason that we always use advanced diagnostic equipment to discover any problems with your vehicle before they require major repairs. Local RAM Repair Center options tend to be limited when you consider that few auto shops have real experts who know your vehicle. At our Antioch IL RAM 1500 Service Repair Center, you'll be able to get experts who know your vehicle inside and out. Come down and see our Antioch IL dealership for an exceptional repair.
Advanced Auto Repairs
If you fail to keep up on your regular maintenance procedures, you'll have to take your vehicle in for an advanced auto repair. While the need for major service isn't always the result of poor maintenance, there are situations where you can prevent a major repair if you get your regular maintenance. Besides poor maintenance, accidents are the most common cause of a major repair. Should you need a repair that costs more than the vehicle is worth, we can advise you on whether it makes more sense to simply get a new vehicle. This can save you money in the long run, and you'll be able to enjoy a new vehicle that will last you a long time.
Using OEM Parts
Original Equipment Manufacturer (OEM) parts are recommended by the manufacturer to keep your vehicle running in the best possible condition. When you need vehicle repair, you can trust our dealership to use only OEM parts. Going to an independent auto shop usually results in repairs completed with aftermarket parts. These parts are designed to be used in a variety of vehicles, so you may not be getting the repair that is best for your vehicle when you use an independent auto shop. Make sure you get the best possible repair by coming to our certified repair center. Our Antioch IL dealership uses OEM parts whenever possible. We do this to protect the integrity of your vehicle and to provide you with the best RAM 1500 Service around.
Antioch RAM wants to be your preferred dealership and service center for all of your needs. Come down to see us and schedule your appointment online for the greatest convenience. We will work hard to earn your trust, and we want you to trust all of your local RAM repair jobs to our dealership.