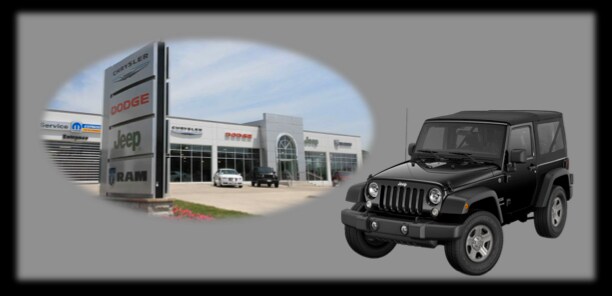 Have you ever been surprised by a big bump in the road in Antioch, IL? Imagine how your car felt. Bumps and potholes are exactly what your front end needs to slip out of alignment. Studies have shown that a difference of only 0.17 inches can lead to serious damage on your vehicle. The good news is that the service center at Antioch Chrysler Dodge Jeep Ram has expert-level technicians who have years of experience in keeping your front end properly aligned.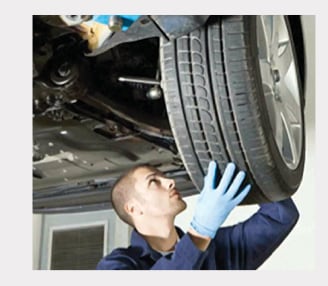 Front End Tire Alignment Issues
It's a good idea to have your tires and  alignment looked at every 10,000 miles or so, just to make sure that you're getting proper wear. But, if your vehicle is swaying to the right or left more than usual that can be a key indicator to get your vehicle examined by the professionals at Antioch CDJR. Other key indicators to consider that you can check before scheduling a service appointment include: tire pressure, tire tread or any unusual or excess wear or damage to your tires. If there are any discrepancies in these key indicators there is a really good chance that your vehicle needs to be serviced for front end alignment. The service center at Antioch CDJR is well versed on adjusting tire alignment on all types of vehicles and can help you avoid any sort of damage your vehicle may incur if you keep driving it with poor tire alignment.  
Dangers of Poor Front End Wheel & Tire Alignment 
Whether you or the service professionals at Antioch CDJR have diagnosed the need for your Chrysler, Dodge, Jeep or Ram to be serviced for front end tire alignment, it's a good idea to address alignment issues right away. If not properly addressed in a timely manner there can be negative impacts on your car, truck or SUV. Driving out of alignment cannot only damage your tires, costing you extra money, but also can be dangerous for driving. Some of the most common consequences individuals notice when driving with poor front end wheel alignment include:
Decrease in stability

Diminished tire life

Uneven tire wear

Decrease in drive control

Poor fuel efficiency
Wheel & Tire Alignment Service Coupons:  
New Coupons Coming soon!
Get Your Vehicles Wheel Alignment Checked at Antioch CDJR 

The service team at Antioch Chrysler Dodge Jeep Ram has the knowhow and skill to make sure that your tires stay properly aligned. The experts at our service center in Antioch, IL are able to spot and repair tire alignment issues in a matter of minutes. Keep yourself safe while keeping your tires safe with an alignment at Antioch CDJR's service center. Get in touch with our service team through our home page, by phone at 888-326-4529 or visit us to have your front end alignment inspected in Antioch, IL.