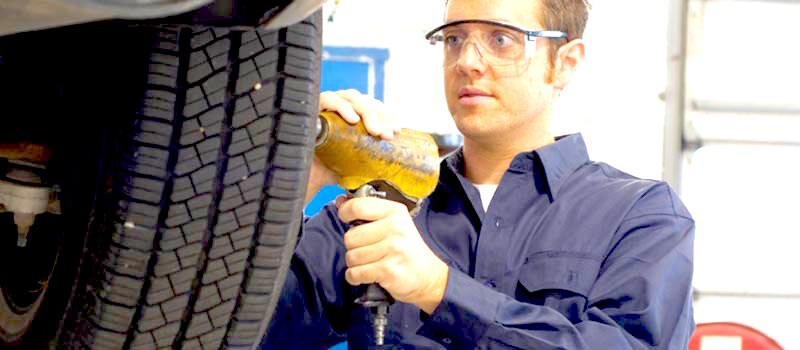 Tires may wear differently depending on their position on the vehicle. Front-wheel-drive vehicles have more wear on their front tires, while rear-wheel-drive cars have more wear on their rear tires. The condition of the suspension and the way you drive can have an impact on your vehicle. With a routine tire rotation and balance, both your tires and your suspension lifetime last much longer. Our certified technicians at Antioch CDJR encourage Jeep, Dodge, Chrysler and Ram drivers in the Antioch, IL area to rotate and balance their tires to get the most out of your vehicle tires and suspension system.


It is recommended to have your tires rotated front to back every 5,000 to 8,000 miles. Some manufacturers suggest a cross-rotational pattern including the spare tire to further extend the life of the tires. Our technician experts at Antioch CDJR service center are very familiar with every Jeep, Dodge, Chrysler and Ram model, and are ready to adjust, replace or rotate your tires to increase optimal performance from your vehicle.
 
Three problems you will encounter if you don't balance your tires:
Uneven pressure
Serious vibration on the road
Damage to the wheel bearings & the suspension system


Getting your tires balanced around 10,000 miles is a great way to keep your car performing well as well as getting the most out of your tires. We offer tire rotation coupons and more service specials to save you money and keep your tires on the road.


At Antioch CDJR, you can also purchase tires for your Jeep, Dodge, Chrysler or Ram vehicle. We offer a quality selection of tires. 
These tire brands include but are not limited to:
Bridgestone
Continental
Firestone
General Tire
Goodyear
Power King

Print out your a tire coupon above and make an appointment at Antioch CDJR today!