New Chrysler Chicagoland 2019 Chrysler Pacifica Hybrid lease and specials for Sale in Antioch IL l Chicago area
2019 Chrysler Pacifica Hybrid Lease and Specials in Chicago IL
---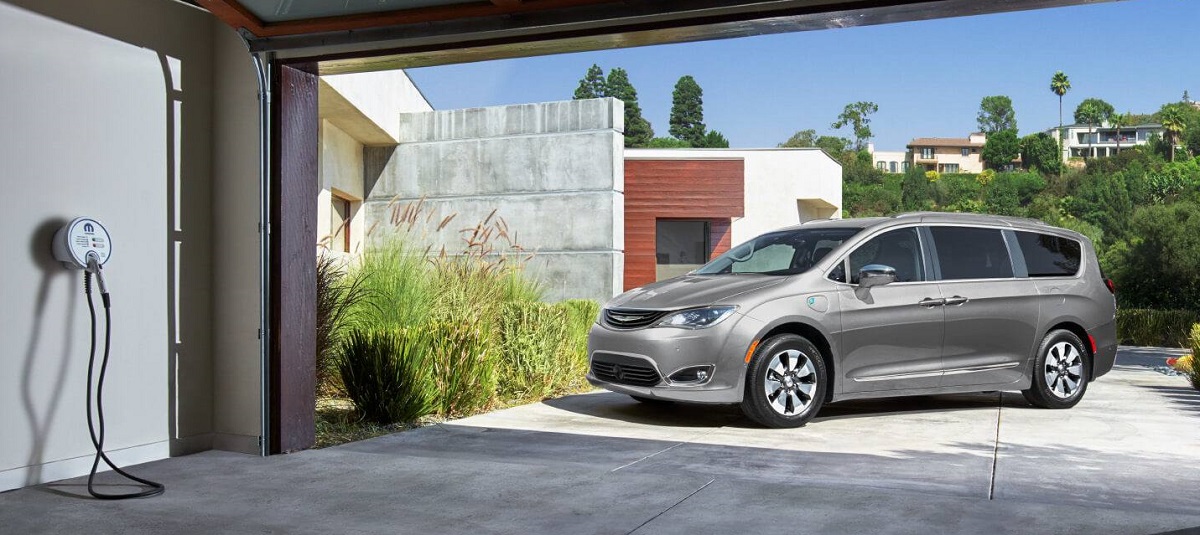 Chrysler Pacifica Hybrid Lease Specials and Finance Offers in Antioch IL near Chicago
Why Lease or buy 2019 Chrysler Pacifica Hybrid in Chicago IL
The 2019 Pacifica Hybrid matches anyone daring enough to try a new, modern vehicle. It is the vehicle to go for if you are fed up with the old technology and wants to try something different. Owning the 2019 Chrysler Pacifica Hybrid comes with a host of benefits. Firstly, it consumes less fuel compared to the non-hybrid Chrysler Pacifica Hybrid lease specials model. Take a road test with the vehicle and then order the best model at the Chicagoland dealership near you.
*Not actual vehicle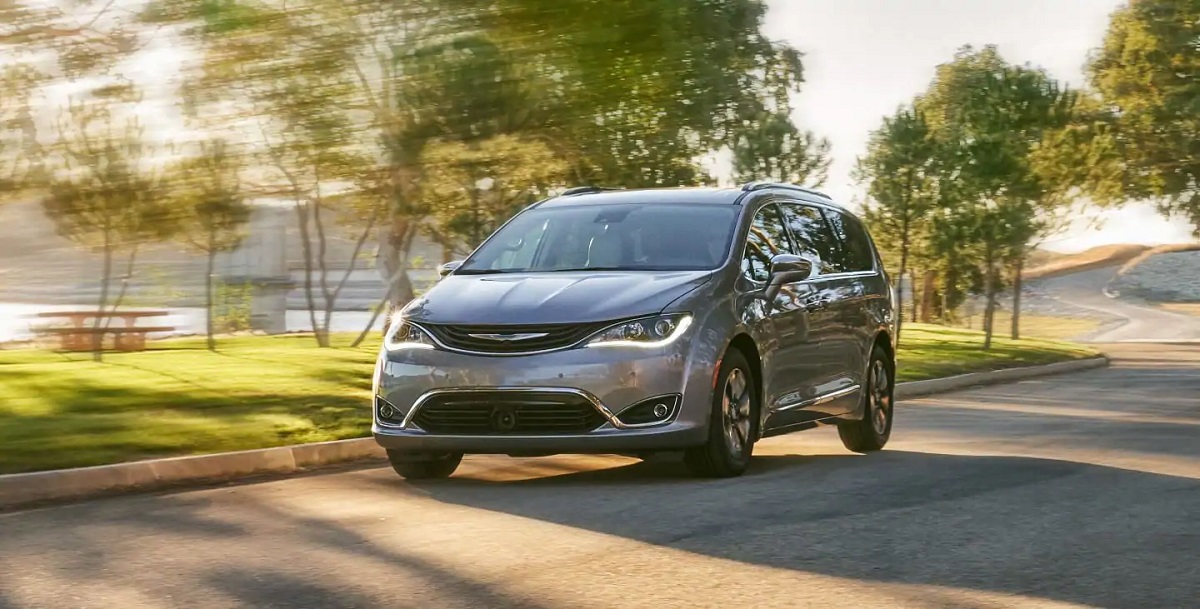 Exterior – Chrysler Pacifica Hybrid
The 2019 Antioch Chrysler Pacifica Hybrid boats its prominent and proud exterior. It has a similar appeal to that of the luxury van. The emblem of the 2019 Antioch Chrysler Pacifica Hybrid stands boldly above its facial setup. Its 20-inch wheels, which glisten with glory, makes a driver feel like a special person. It makes you feel like you are a member of a royal family. The Chrysler Pacifica Hybrid comes with an assortment of attractive colors to suit everyone. Red Pearl, Brilliant Black Crystal Pearl, Molten Silver, and Jazz Blue Pearl are some of the available options. Car brokers at a Chicago dealership will guide you so that other people can marvel at you when you get behind the wheel.
*Not actual vehicle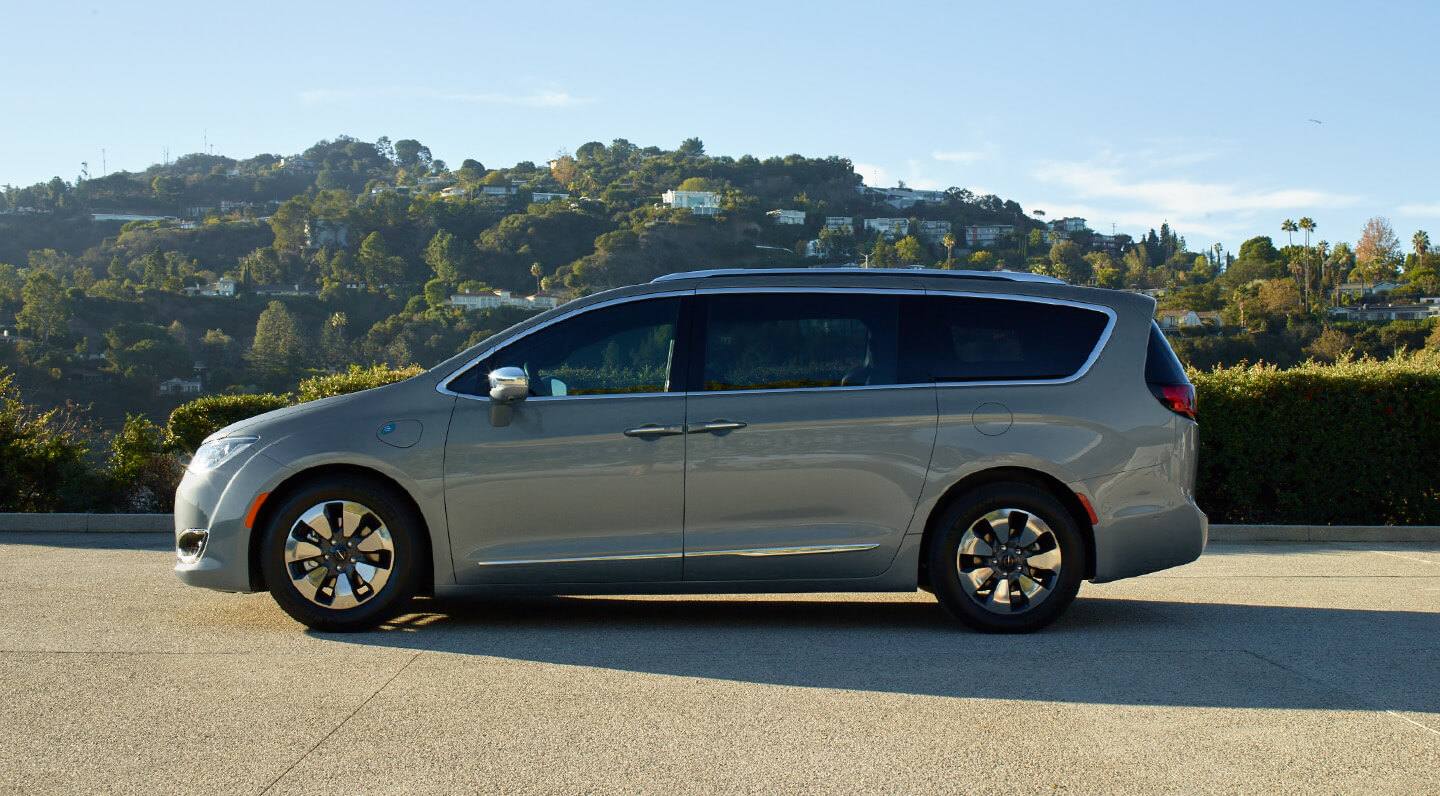 Interior – 2019 Chrysler Pacifica Hybrid
The interior of a modern vehicle should make you feel like a king or queen. That's what the 2019 Chrysler Pacifica Hybrid makes its users feel. The experience with the Chrysler Pacifica Hybrid is nothing but joy and utter bliss. Its interior comes with comfort amenities and features to make everything surrounding you comfortable. A smorgasbord of storage spaces and cubbies, stow N' Go Seating, and leather seating are some of the interior features to experience while cruising in the 2019 Chrysler Pacifica Hybrid. It feels great to hear about these features, but you will not enjoy them until you schedule an appointment with a sales agent at a Chicago dealership near Illinois. Visit any of our branches to get inside the 2019 Pacifica Hybrid and experience all these options.
*Not actual vehicle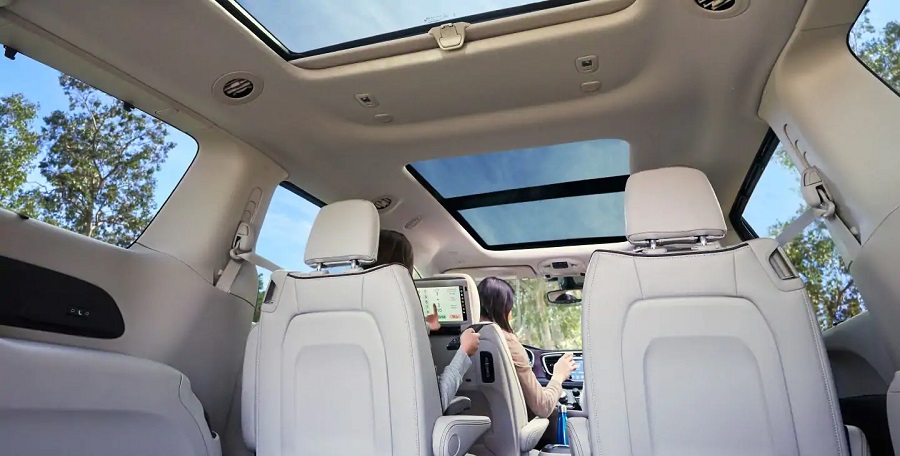 Mechanical – 2019 Chrysler Pacifica Hybrid
The 2019 Pacifica Hybrid comes with stunning technology. All versions come with a slew of features and amenities that are designed to make both the driver and passengers feel submerged in a pool of exciting activities. The back of the front seats has a 10.1-inch Blu-Ray unit so that passengers can entertain themselves and watch movies. Those Blu-Ray units come with accessories and remote controls attached to them. The premium sound system comes into play when riding with someone who likes listening to music while on the go. The driver has access to an 8.4-inch touchscreen that allows him or her to access and navigate essential features. The 2019 Pacifica Hybrid has many more features that may take ages to explore. The Pacifica Hybrid comes loaded with features and amenities for an adventure of a lifetime.
*Not actual vehicle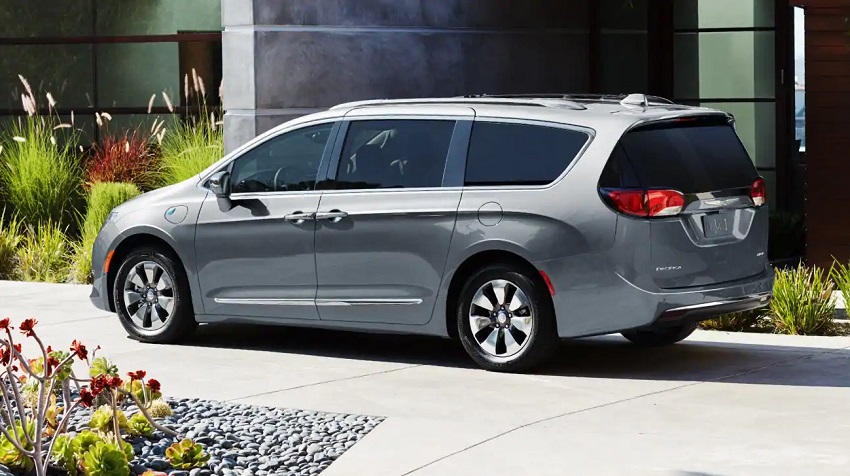 Request 2019 Chrysler Pacifica Hybrid Specials in Antioch IL near Chicago
It is the time to contact or visit any Chicagoland dealership in Chicago, Illinois if you want to take your experience with Chrysler vehicles to the next level. Schedule a private meeting with us today, and one of our salespeople will be there to assist you in finding your dream car. You will feel how the 2019 Chrysler feels and assess whether or not it suits your safety, comfort, and other needs. After finding a model that suits you, ask one of our specialists to help you find the best deal for the available versions. Cruising in the 2019 Pacifica Hybrid has been made simple. Just take the initiative to visit our dealership or contact one of our salespeople to find out more about the available options. Chrysler has reinvented itself with its incredible Pacifica Hybrid model. Chrysler's 2019 Pacifica Hybrid is the ultimate family vehicle delivering innovative technology, comfort, and unmatched versatility and functionality. It comes with incredible new features and options, including upgrades to trims and new paint colors.