Jeep Auto Repair in Antioch IL for Sale in Antioch IL l Chicago area
Jeep Auto Repair in Antioch IL
Service Overview
Regular service and maintenance procedures are designed to help you a professional and proper repair. Our service center not only hires the best mechanics, but we also work hard to provide you with the most modern technology to diagnose issues. Our dealership can complete all manner of repairs, and we are able to complete regular and advanced maintenance and repair procedures. If you need a competent repair, you need to trust our dealership to get the job completed right the first time. From oil changes to complete engine rebuilds, we have the team and tools to help you get your repair completed properly. When you need Jeep Auto Repair in Antioch IL, our Jeep Auto Repair Center is set up to help you out. Our Antioch Jeep dealership offers professional service and repair for an exceptional and thorough job every time.
Manufacturer Recommended Maintenance
When it comes to your recommended maintenance schedule, it's not always as simple as looking at the schedule provided by the manufacturer. There are many factors that can affect how often you need to bring your vehicle in for repair. If you never use your vehicle and it just sits in the garage, you'll need a different maintenance schedule than the person who commutes to work two hours every morning. Every situation is slightly different, and you need to take your use into consideration when bringing your vehicle in for repair. Our dealership can help you make the right choices about your vehicle repair to ensure your vehicle has a long life. Come down and see our dealership in Antioch Illinois at our exceptional local Jeep Auto Repair Center. When it comes to Local Antioch Auto Repair, we will work hard to make certain your Jeep gets repaired right.
Basic Maintenance Procedures
Basic maintenance procedures usually involve replacing the components that are designed to degrade and fail in your vehicle. This includes brake pads, engine oil, filters and tires. You can extend the life of your vehicle by rotating your tires regularly, and you can also get the best possible performance when you replace your oil on a regular basis. Dirty oil can hamper the performance of your engine, and it can also cause severe engine damage. Improperly rotated tires can reduce the life of your tires by thousands of miles, so it's important to get your basic maintenance completed as suggested. Come down to our dealership to get exceptional Jeep Auto Repair in Antioch IL. Our Jeep Auto Repair Center is designed to help you get the best possible repair for your vehicle. At Antioch Jeep, we take service and repair seriously and we are experts on basic maintenance procedures.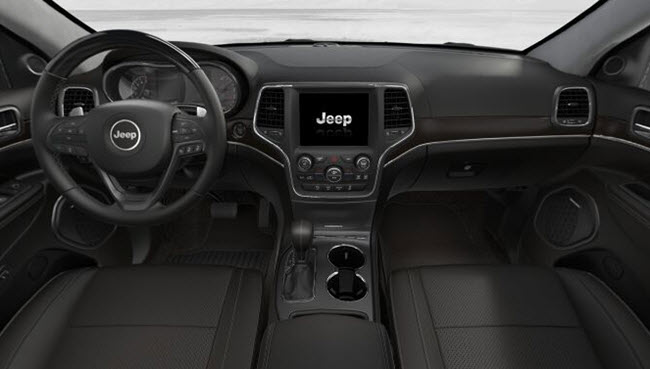 Mechanical Inspections
Mechanical maintenance procedures are designed to help ensure that the major components in your vehicle don't fail unexpectedly. Through proper inspections that occur on a regular basis, you can prevent finding yourself stranded on the side of the road. We can inspect the belts, hoses and engine components that may need to be replaced before a major repair is needed. When you come to our dealership, we will do what we can to ensure you don't have any surprises later on down the road. Basic mechanical inspections can't be completed simply with the naked eye. There are some components that need to be evaluated using sophisticated diagnostic equipment. Come down and get some exceptional repairs in Antioch Illinois. Come see our local Jeep Auto Repair Center to get the best inspection for your vehicle. Our local Antioch Auto Repair Center wants your Jeep to run in the best possible condition so you can enjoy your travels.
Advanced Auto Repairs
The goal of our basic maintenance and inspections is to prevent the need for an advanced auto repair. However, sometimes, you'll need a major vehicle repair no matter how cautious you are. You can prevent many serious problems by bringing your vehicle in regularly, but if you are in an accident or some other unforeseen issue affects your vehicle, you may need some advanced repairs. If you do find yourself in need of repair, we can help you with anything from a complete engine repair to a minor repair like replacing your fuel pump. No matter what happens on the road of life, we will be there to help you get your vehicle back on the road in record time. Should you find the cost of a repair doesn't justify the cost of owning your vehicle, we can also help you find a new vehicle.
Using OEM Parts
Original Equipment Manufacturer (OEM) parts are always used on our vehicles. This ensures that your vehicle is using the best possible parts. By using only manufacturer-approved parts, you'll keep your vehicle running exactly as the manufacturer intends. When you need Jeep Auto Repair in Antioch IL, you can trust our Jeep Auto Repair Center to do the job right. We have no interest in selling you services you don't need. Our Antioch Jeep repair services are honest and direct, and we work hard to give you the best service and repair available.
When you schedule an appointment online with our dealership in Antioch Illinois, you'll be able to get outstanding local Jeep Auto Repair with our highly qualified mechanics. Let us provide all of your local Antioch Auto Repair services. Choose our dealership to make certain you keep your Jeep running in top condition.