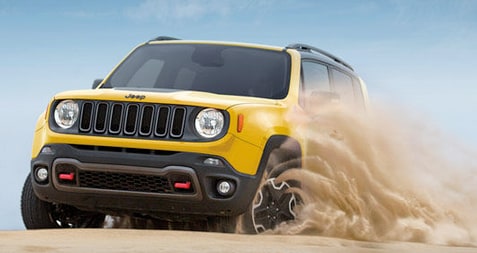 Have you ever had the unfortunate experience of a cracked windshield? Perhaps a rock or some debris unexpectedly hit the windshield of your vehicle, or temperature and pressure changes caused a stress crack. Either way, a cracked windshield is a major hassle and could make driving around in your vehicle dangerous. Luckily, Antioch CDRJ provides the best auto windshield repair and replacement in the area. Our service team is readily available to our customers should they find themselves with a damaged windshield.
Chrysler, Dodge, Jeep, and Ram Auto Windshield Repair
Not all windshield cracks are the same. Depending on the location and severity of the crack, Antioch may only need to have their windshield repaired. Here are some ways to tell if your windshield needs a simple repair:
Small chips and cracks, less than one inch diameter and thee inches long
Chips and cracks that are circular in size and can easily be covered by a quarter
Chips and cracks in the driver's line of sight, depending on the driver's height
Of course, there could be some small chips and cracks that cannot be repaired. To be sure, Antioch, IL drivers should have their windshield damage thoroughly inspected by an Antioch CDJR service team member. We'll be able to assess the severity of the damage to allow our customers to drive away with peace of mind.
CDJR Auto Windshield Replacement
When windshield damage just can't be recovered, replacement is needed. Here's how to tell if your Chrysler, Dodge, Jeep, or Ram's windshield will need to be replaced:
Cracks and chips on the edges on the windshield
Complex cracks
Multiple cracks
Long cracks over 18 inches
The windshield provides structural support for the vehicle, which is why it's important to get your Chrysler, Dodge, Jeep, or Ram's damaged windshield replaced as soon as possible. Antioch, IL drivers should bring their vehicle to our CDJR service center as soon as they notice any damage. It's better to be safe than sorry!
Whether Antioch, IL customers have a small chip or a large crack in their windshield, they should head over to Antioch CDJR for their windshield repair and replacement needs. Get in touch with our service team by phone or through our website.