2018 Chrysler Pacifica Chicagoland Illinois for Sale in Antioch IL l Chicago area
2018 Chrysler Pacifica near Chicagoland Illinois
View Inventory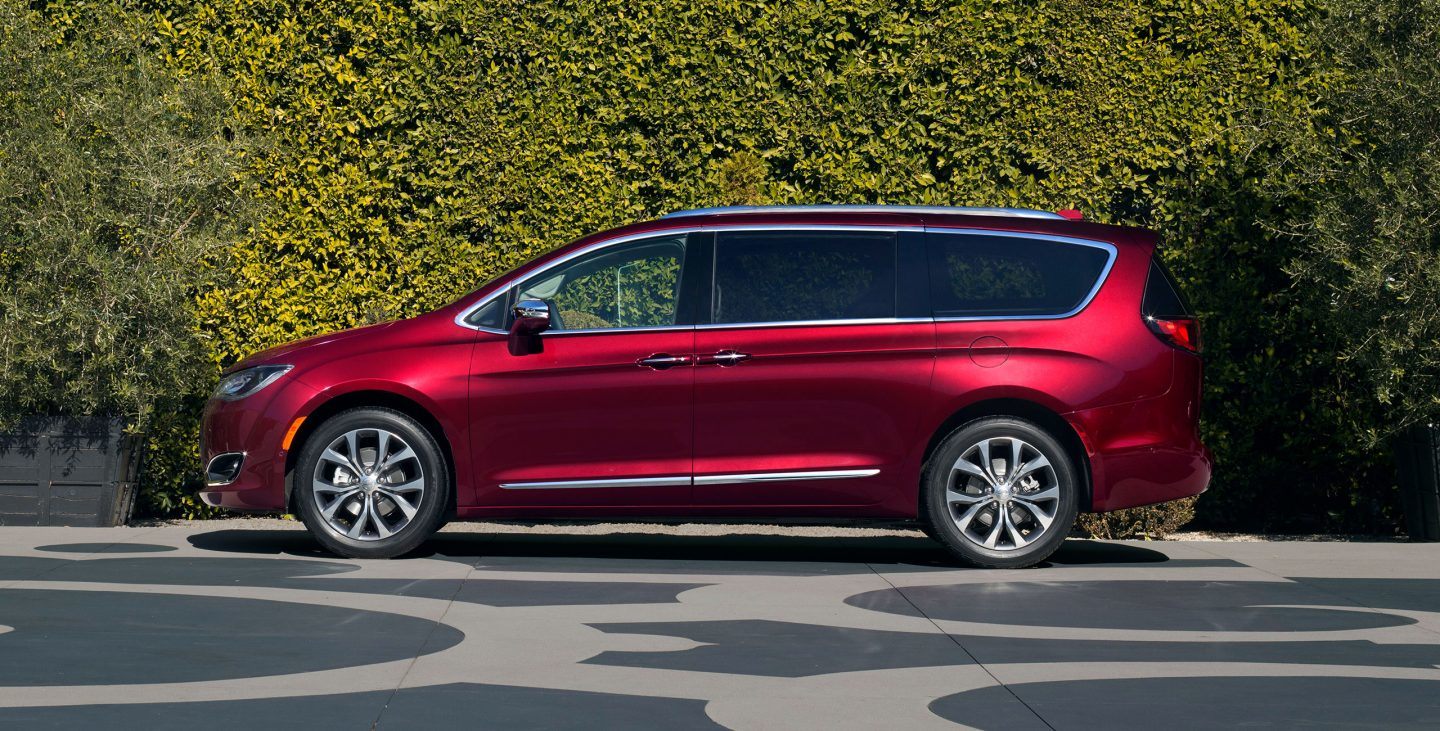 2018 Chrysler Pacifica – OVERVIEW
Chrysler is the name of luxury. Anytime you buy a Chrysler, you also buy the experience of riding in an elite machine that is fit for royalty. The Pacifica is the limousine of minivans, which is why it earned an award from JD Power for its overall quality. It has everything that you would expect to see in a van and more. The following is some information about the Pacifica that you can review before you make your 2018 purchase. When you're done reading, you can opt to call or visit a dealership like Antioch Chrysler serving Antioch Fox Lake Crystal Lake Chicago Illinois for a closer look at it. they can take you on a ride and give you a full in-depth review of the model.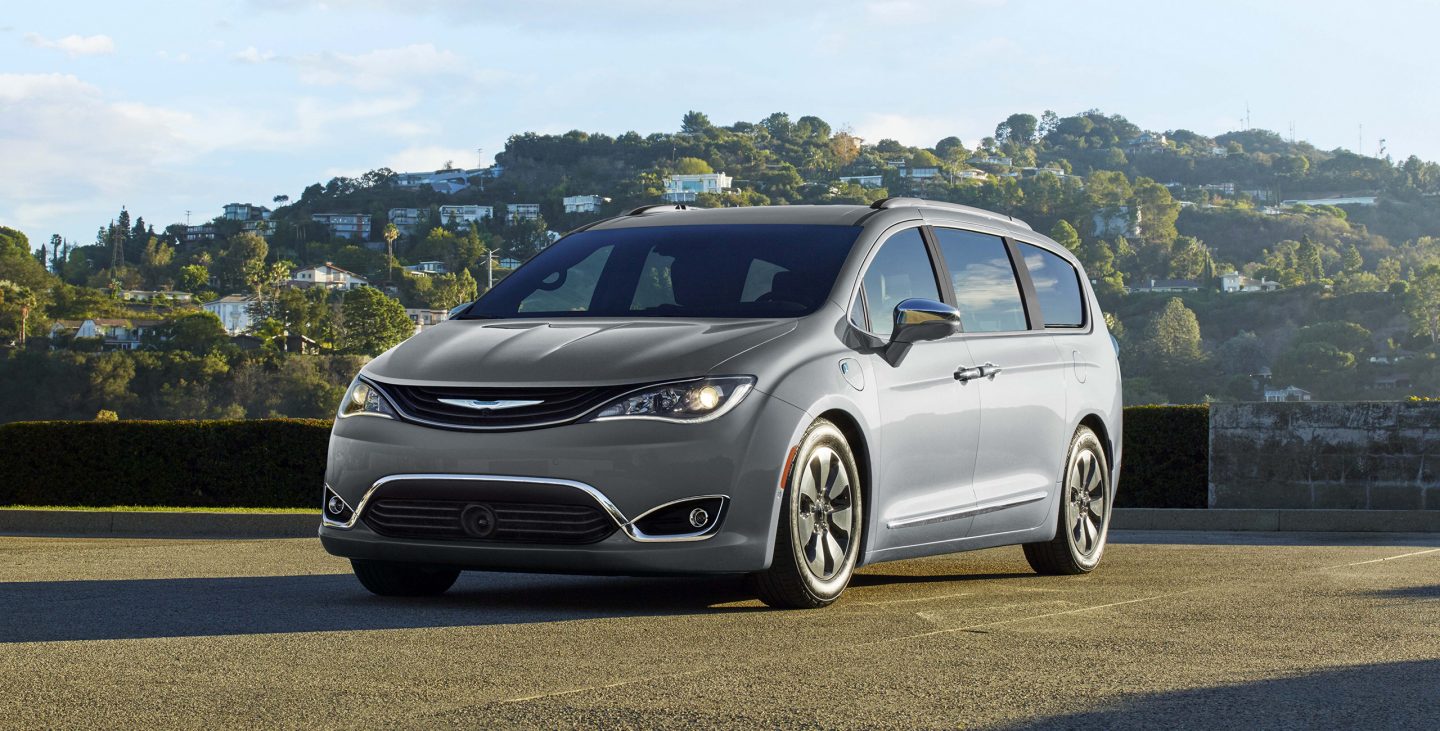 2018 Chrysler Pacifica – EXTERIOR
The first thing you notice when you look at the outside of this minivan is the emblem. The Chrysler emblem sits proudly on the top of a glorious headlight and grille arrangement. You'll enjoy having features like the push button door sliding, the panoramic sunroof and the hands-free lift gate. Aside from all that, your magnificent minivan will sit on top of 20-inch polished aluminum wheels. The color choices that you have are colors such as Velvet Red Pearl, Jazz Blue Pearl, Bright White, Brilliant Black and more. The Chrysler new dealer serving Chicagoland can take you on a very personal tour so that you can experience the bedazzlement of that people are going to experience when they see you driving it.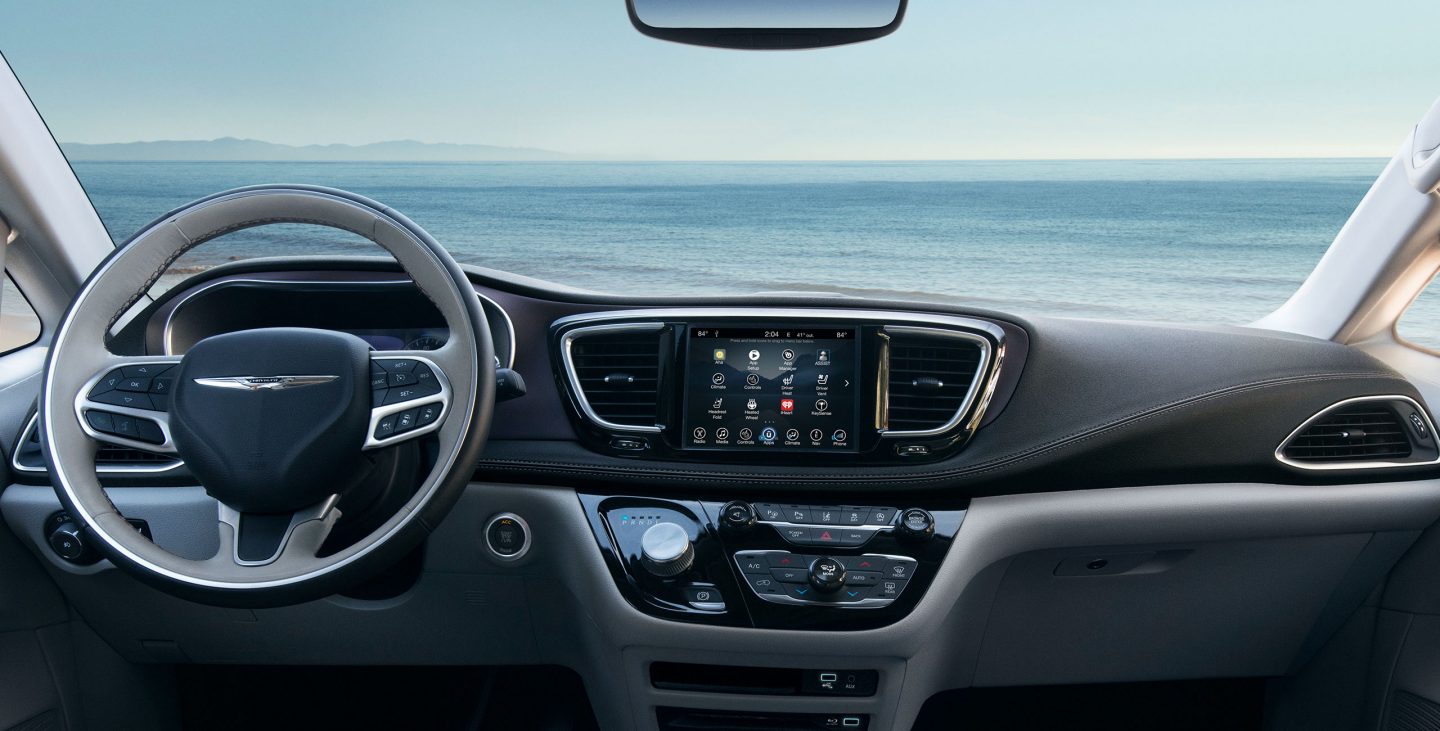 2018 Chrysler Pacifica – INTERIOR
This model has so much going on that it's hard to decide what to talk about first. Do you want to hear about the massive amount of storage space or the numerous cubbies and secret compartments that you and your passengers can place their things? Storage space is one of those aspects that many manufacturers go skimpy on. Fortunately, this vehicle goes large and provides more storage space than you will probably ever need. The backs of the front seats have storage space for shoes and remote controls for the display systems that are attached to the back of them. Every nook and cranny of the interior was crafted to provide the highest level of comfort for all riders and drivers alike.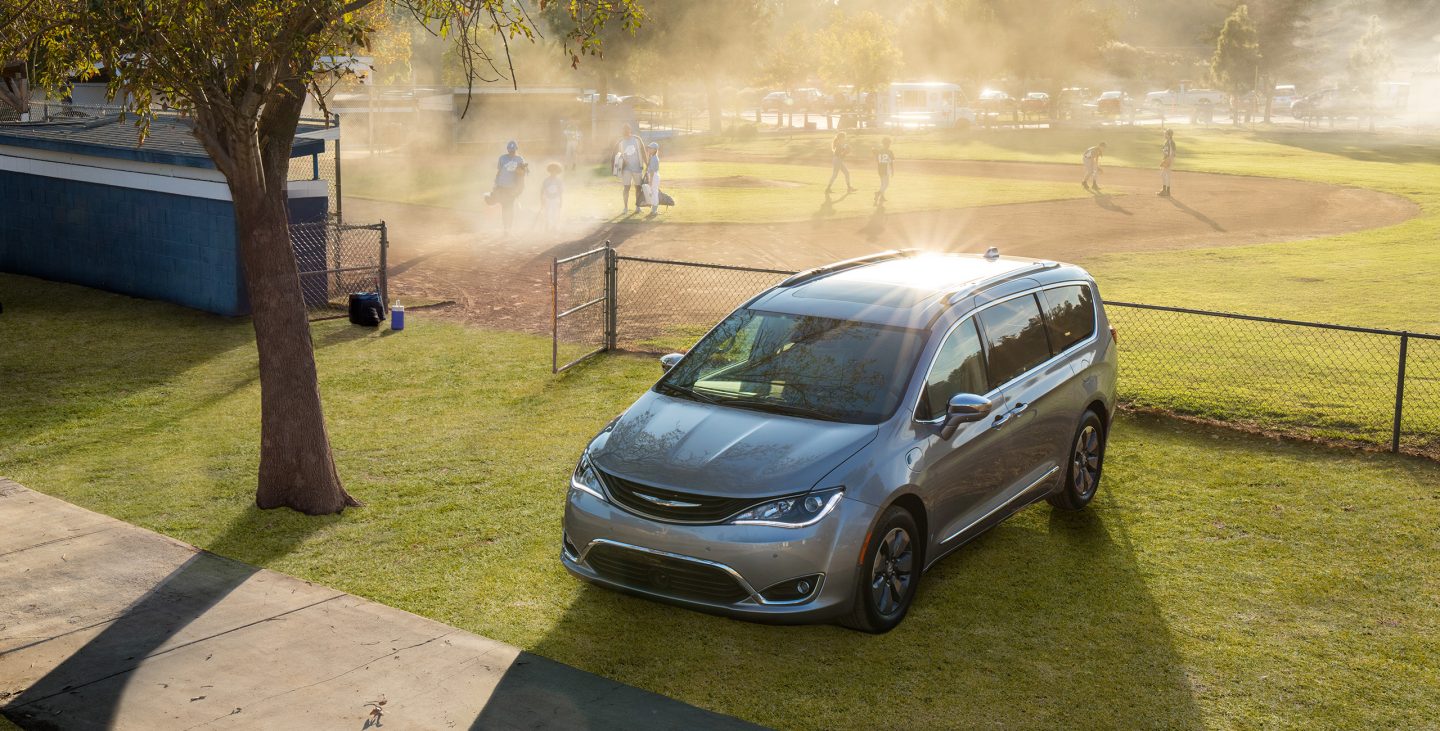 2018 Chrysler Pacifica – MECHANICAL
This amazing minivan has a vast assortment of mechanical additions and technology that you will absolutely love. Some of the things that you will have access to if you buy this item are BluRay, Bluetooth, HDMI inputs, Siri Eyes Free and the 8.4-inch touchscreen. You will have the technology to the max in this vehicle, so don't hesitate to get one for yourself. Go for it at the new Chrysler dealer serving Chicagoland. You will be glad you did it.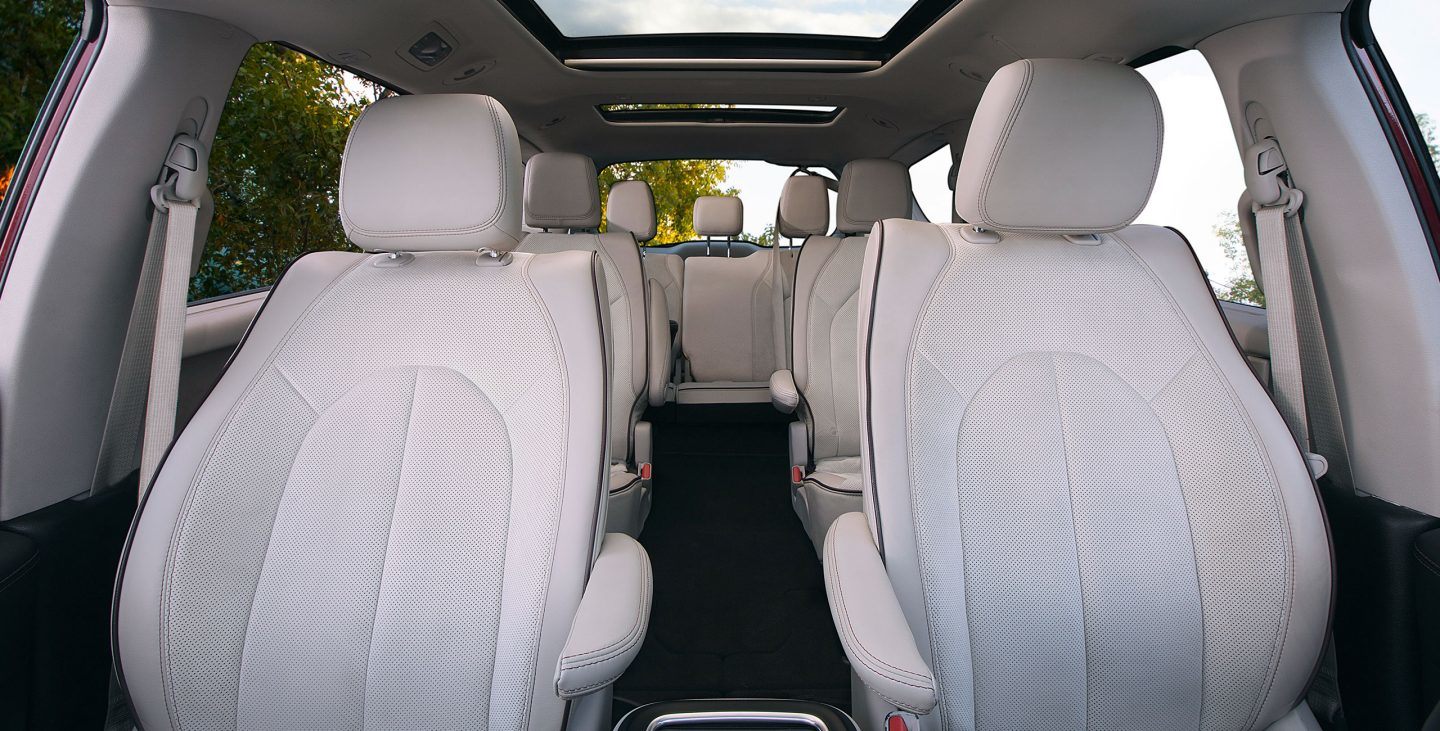 2018 Chrysler Pacifica – POWERTRAIN
The powertrain is definitely something to write home about. There's no need to worry about power because this model has got it. It comes equipped with a 3.6L Pentastar® V6 with a whole lot of kick. It's hauling capacity will allow you up to 3,600 pounds. That means you'll be capable of doing some hauling work or helping someone who is in a jam. You'll also have an automatic transmission and a smooth and stable ride because of the Electronic Stability control system. The manufacturer made sure that it covered all bases when it put together the inside of this massive machine. You can have the highest level of confidence that it will perform well beyond your expectations. The new Chrysler dealer serving Antioch Fox Lake Crystal Lake Chicago Illinois can show you the way.
2018 Chrysler Pacifica – SAFETY
Since this minivan is a family vehicle, it comes equipped with a variety of features that can make your experience safer. This model comes equipped with safety features like the Automated Emergency Braking feature and the Parallel and Perpendicular Park Assist System. Those are just two tools that can help you to stay out of collision trouble a lot. The Parallel and Perpendicular Park Assist System is something that you don't see in vehicles every day, but it can help you to get into those tight spaces where you may otherwise park in a lopsided or vulnerable manner. Automatic braking can prevent accidents altogether. The minivan has many more features than what was stated, and that's why it's one of the safest vehicles in the industry.
You can never conduct a proper assessment of any vehicle without first taking that 15-minute-long personal ride in it. Stop by Antioch Chrysler serving Antioch Fox Lake Crystal Lake Chicago Illinois and spend some time sitting in the plush seats and driving it around the way that you want to drive it around. It's your right. When you're done, tell the salesperson that you want to go straight to financing.