Antioch IL Jeep Cherokee Repair for Sale in Antioch IL l Chicago area
Antioch IL Jeep Cherokee Repair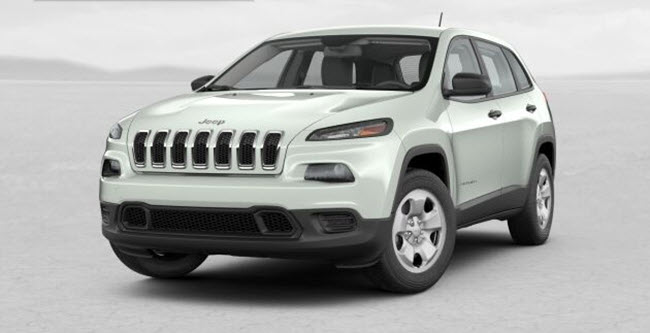 Service Overview
The choice you make for your service center will affect the performance and reliability of your vehicle. While you may think you're saving some money by going to your local independent auto shop, a small shop doesn't have the same level of support and oversight as our dealership. Bringing your vehicle in for regular service will ensure you get a reliable vehicle that is designed to give you the best possible performance and prevent any issues later on down the road. Come down and see the difference that our Antioch IL dealership can make on your next vehicle repair. Our Jeep Cherokee Service and Repair Center only uses the best parts and the most qualified mechanics to work on your Jeep Cherokee. At Antioch Jeep, we will work hard to ensure you get the right repair.
Manufacturer Recommended Maintenance
All auto manufacturers have a list of recommended procedures that should be performed on your vehicle at specific intervals. When you go to your local auto shop, the mechanic doesn't typically inspect your vehicle for all of the issues. You have no way of knowing if your vehicle was fully inspected at an independent shop. Our dealership has a responsibility to make certain your regular maintenance procedures have been followed and addressed. We also have the ability to easily check and print a list of items that should be inspected with your vehicle. When you come down to our dealership, we will help you get the best possible repair at the right time for your Cherokee. If you're in need of local Jeep repair, come down to our dealership so you can get your manufacturer recommended maintenance and repairs completed. Our Antioch Service and Repair Center is dedicated to helping you get an expert repair that you can trust. We can offer you incredible Jeep Cherokee specials at our Antioch IL dealership.
Basic Maintenance Procedures
Your Cherokee must undergo several basic maintenance procedures. When it comes time to get your basic maintenance, you can trust our dealership to ensure everything gets completed properly. You need to have your oil filter and air filter replaced to ensure your engine continues to operate at peak efficiency. Additionally, you'll be able to ensure that your engine oil, transmission fluid and coolant is topped off at the proper levels. When you fill these fluids on your own, you can't always guarantee that your vehicle is getting the right amount of fluid. The dangers of over- or under-filling your vehicle are simply not worth the risk since your engine may suffer extreme damage if you don't keep the right oil levels. Our Jeep Cherokee Service and Repair Center is able to help you get all of the basic maintenance procedures you need to keep your Jeep Cherokee running in optimal condition. At our Antioch Jeep dealer, you'll be able to get local Jeep repair that is designed to improve your vehicle's performance.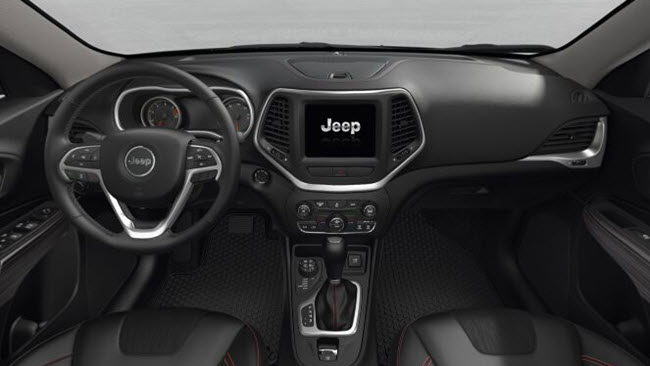 Mechanical Inspections
Our dealership offers exceptional support when it comes to ensuring your vehicle has the right inspection to keep it running well. We can help you out by checking your vehicle out to ensure there are no issues with the finer components of your vehicle. We check all of the hoses, belts, engine components and other parts to ensure that you have a vehicle that is capable of running without issues. When it comes to mechanical inspections, you can trust our Antioch Service and Repair Center for expert service. We also offer Jeep Cherokee specials to help you get the best possible service and repair. Come down and see our experts in Antioch IL. Trust your next repair to our Jeep Cherokee Service and Repair Center.
Advanced Auto Repairs
If you find yourself in need of a major repair, our dealership is happy to help you get the repair you need. If it's a major repair, we can usually help get you set up with a loaner vehicle. This way, you won't have to worry about losing valuable work time, and you'll be able to continue with your life while we correct your vehicle. While many issues can be prevented with proper maintenance, we are always here to help when a disaster strikes.
Using OEM Parts
Many shops won't use Original Equipment Manufacturer (OEM) parts. One of the reasons to choose a dealership is to ensure you get OEM parts in the repair of your vehicle. Auto shops will attempt to save money by giving you parts that aren't designed specifically for your vehicle. Since we can help you get the right parts that are endorsed by the manufacturer, it makes no sense to choose any other auto shop to get your repair. Trust us with your repair and get your vehicle as it should when you get your Jeep Cherokee repair completed with the right parts at our Antioch Jeep dealership. We will use only OEM parts for your local Jeep repair to ensure you continue to get manufacturer-approved performance.
Contact our Antioch Service and Repair Center to get the right repair for your vehicle at the right time. When you come to our dealership, you can schedule your appointment online to hire our expert mechanics to get your vehicle running properly again. Give us a chance to be your preferred dealer and experience the difference our service center can make. We have the right Jeep Cherokee specials to help you get a great deal on your next auto repair.