Research 2019 RAM 1500 – Antioch Illinois for Sale in Antioch IL l Chicago area
Research 2019 RAM 1500 in Antioch Illinois
View Inventory


Vehicle Overview
Start out the new year with one of our incredible trucks that promise no compromises and a no-hassle approach to trailering and towing. A bold exterior, smart interior and some of the most incredible features you can find in a pickup are the hallmarks of this vehicle. You'll fall in love with the ground-breaking design and smart features, including new 22-inch aluminum wheels, fantastic interior styling and incredible LED headlamps. This pickup sings, and it's available in several different trim levels so come down and get behind the wheel of an expertly developed pickup that could very well change your life. 2019 RAM 1500 models are here in Antioch Illinois so you can drive home a new pickuptoday.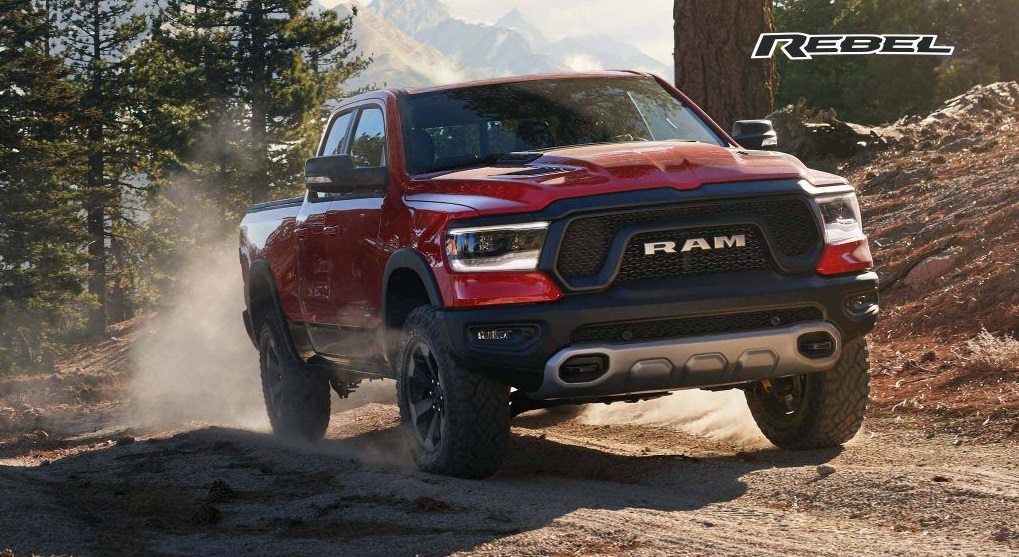 EXTERIOR
2019 models of the RAM 1500 truck will be available at our dealership, but you have to contact us to find out more information. The smart cargo box system makes it possible for you to load all of your gear into your vehicle. You'll also be able to take advantage of the LED lighting that makes it easier to see all of your equipment in all sorts of lighting conditions. The drainable storage bins make it possible for you to fill up the cargo box with ice and keep your drinks cold or keep your tools organized when it's time to get to work. Power side running boards make it easier than ever for you to enter or exit your vehicle when the pickup is stopped, in park or a door is opened. The truck also features a smart hydraulic tailgate with a key fob that makes it easier than ever to open or close the tailgate.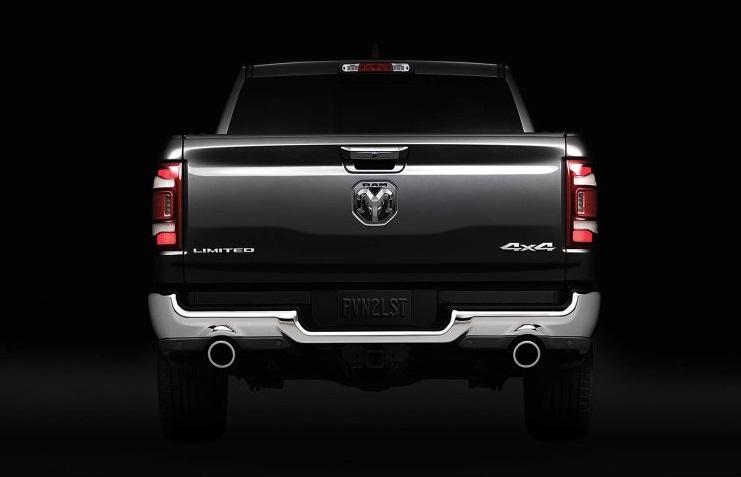 INTERIOR
Antioch RAM has done the research for you, and we have secured some of the best-optioned trucks around. Come down and explore the all-new interior styling that provides you with incredible amenities, smart features and an exceptional level of comfort. This pickup is designed to give you a versatile and exciting driving experience that will make it possible for you to enjoy better music, more detailed stats and better overall driving. Check out the precision stitching, roomy interior and bright touchscreen that makes it possible for you to enjoy your music using Android Auto or Apple CarPlay. An enhanced speaker system will also make it possible for you to enjoy premium-quality concert sound that makes it feel like you're in the middle of a concert hall. The vehicle will also provide an enhanced set of features that make it easier to drive. A fold-down rear center console for additional storage, more leather than ever before and best-in-class interior storage volume are just a few of the available options.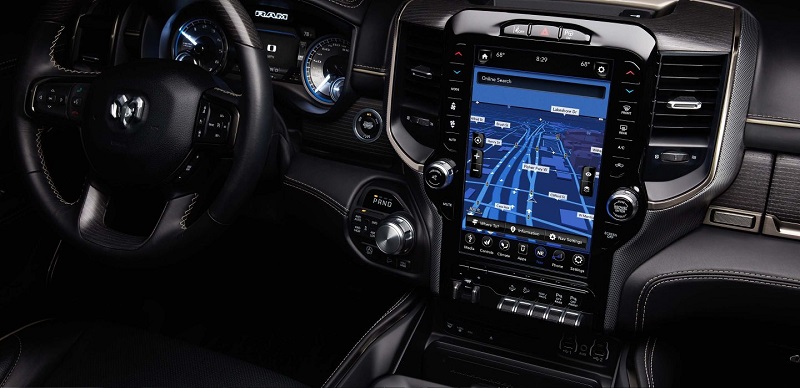 MECHANICAL
2019 RAM 1500 models are here in Antioch Illinois, so explore your options and find the vehicle that works for you. Off-road features like four-corner air suspension systems are designed to provide you with better stability and control on all kinds of terrain. This vehicle is also designed with a new ELocker Electronic Locking Rear Differential to get the best possible off-road performance. The pickup also comes with an extra two inches of lift to give you additional ground clearance and 33-inch Goodyear Wrangler DuraTract tires for exceptional traction.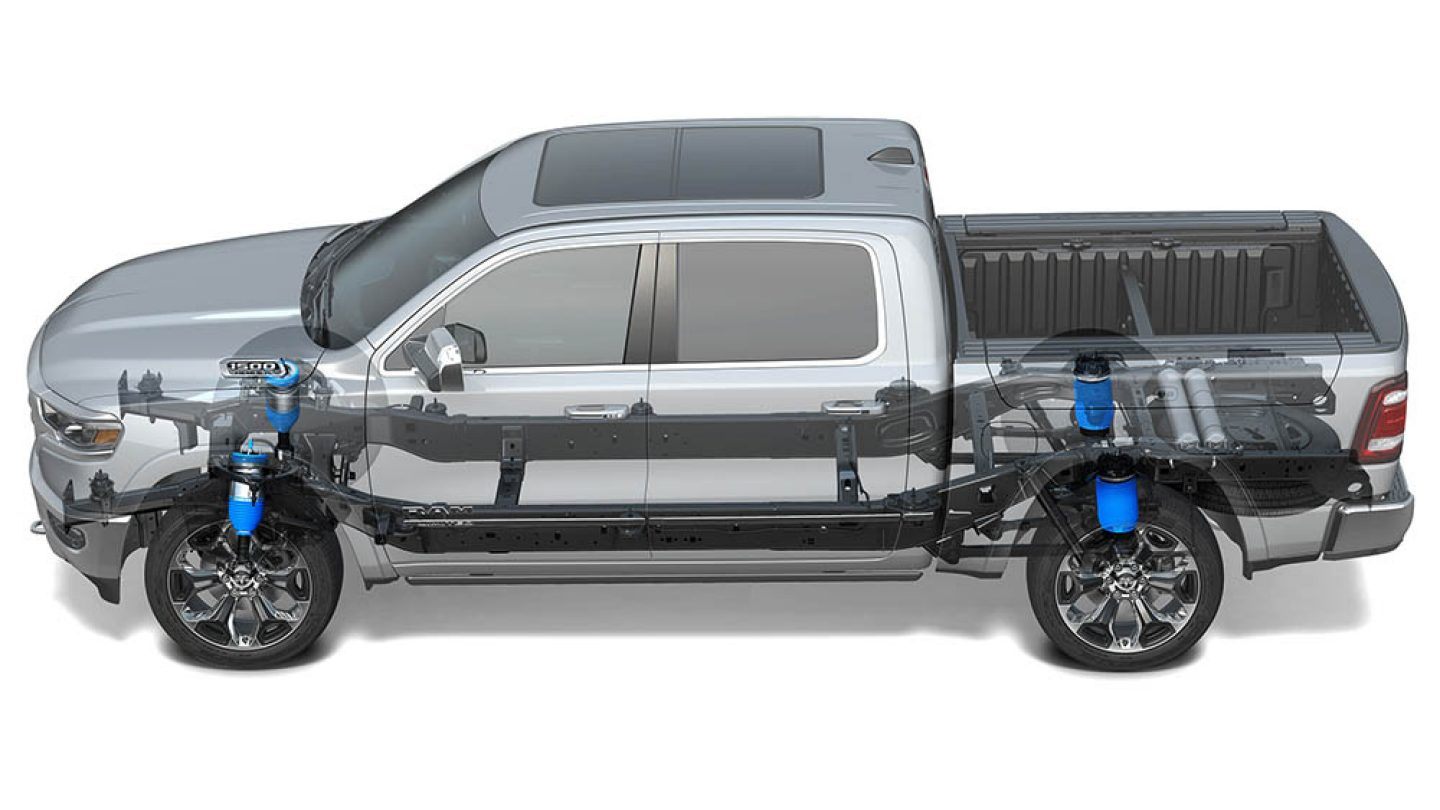 POWERTRAIN
With best-in-class V8 engine towing, you'll be able to haul 12.750 pounds. Formidable strength makes it possible for you to take on any challenge with ease. Using eTorque Engine technology, you'll be able to get an impressive 395 horsepower, 410 pound-feet of torque and a supplemental 130 pound-feet eTorque system. Antioch RAM has done the research for you, and we have some incredible models at great prices on our lot right now. With the powerful new engine technologies and increased efficiency, you'll be able to handle the toughest hauls and two with confidence.
SAFETY
When it comes to safety, the vehicle has plenty of passive and active technologies to help keep you and your passengers safe on the road. Autonomous features include intelligent assistance technologies, including blind spot monitoring, rear cross path and trailer detection and trailer detection to make it safer to haul a trailer. The vehicle also has a system that automatically accounts for the length of the trailer to give you a more controlled ride. There is also a surround view camera that lets you see around your vehicle. This makes parking, unloading and getting your trailer attached easier and safer than ever before. Guided parking systems, a complete set of airbags and smart cruising options make this one of the safest vehicles to date. 2019 models of the RAM 1500 truck are available for you to take home, but you need to act fast to get the vehicle with the best options and features.
2019 RAM 1500 models are here in Antioch Illinois, so come down and see how we can help you get into a great new vehicle. Antioch RAM has done the research for you, but you need to come down and explore the 2019 models of the RAM 1500 for yourself. When you get in touch with our team through our website, phone or by coming down to the dealership, we will help you find a vehicle that works for your situation. Give us a call and let us help you find an incredible vehicle that meets your needs.
*This article is for informational purposes only, please contact the dealership for complete details and information.